Working with Alison:
Gratifying collaboration ahead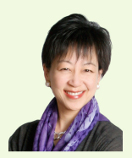 The success of your work with an executive coach is directly linked to the rapport and trust between you. For your decision-making, here is what to expect when working with Alison Zecha.
Integrity Absolute confidentiality. Uncompromising ethics.
Perspective Spot-on observations. Sees the forest and the trees.
Pragmatism Clear about moving forward. Gutsy when necessary.
Empathy Reinforces what's working. Challenges what's not.
Results Big picture. Small steps. Thoughtful integration.
Optimism Honest hope. Profound results.
Exploratory meetings are best in person whenever possible. However, Alison has worked successfully with national clients by phone for many years. Connect today.
More about Alison Zecha / Coach AZ